Blog - D-One - 22/01/2019
Electronic invoicing on the iPhone and iPad with Nios4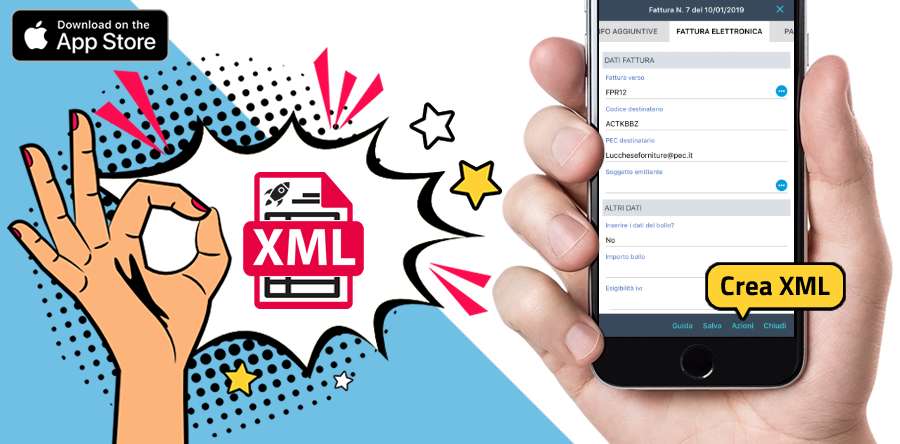 For you, who working on the move, the updating for the Nios4 application that allows you to create your electronic invoices on your iPhone and iPad fast and simple.
Electronic invoice for the iOS systems too
After updating the Windows and Android application for electronic invoicing, now, there's also available one for iOS systems, that will allow you to generate e-invoices directly from your iPhone and iPad.
Electronic invoice, fast and simple
The application was designed to help the user to fill out the required fields in order to make the process as simple as possible and allow it, in just a few simple steps, to generate and save the file on the personnel iPhone and/or iPad, then forward it to IRS's SDI (Interchange System) (www.fatturapa.gov.it/export/fatturazione/it/sdi.htm) or to your accountant.
Updating consists in adding a simple function that allows, by one-click, the export of the file in standard XML format and it also alerts the user by messages if any mandatory fields was not filled out or was badly filled out.
Your electronic invoice in less than a minute. Watch the video!
---